Our Values
Our aim is to educate, share and – hopefully, from time to time – sell some wine. We strive to discover, collect and sell all of the greatest wines in the world at a substantial level of value. Our curated collection of wines has grown to be like none other in the Midwest, let alone the great State of Wisconsin. From Bordeaux and Barolo, to Santiago and Santorini, to Willamette and Wachau, we have the wine or we are happy to hunt it down as a special request.

Over the years we've put substantial effort into researching wine, building relationships around the world, and curating our fine selection. We're confident that our prices are some of the most competitive in the industry, and if not, please just let us know and we'll figure out why. We want every wine purchased at Waterford to be special, an exemplar joy in a bottle.

In vino veritas and cheers!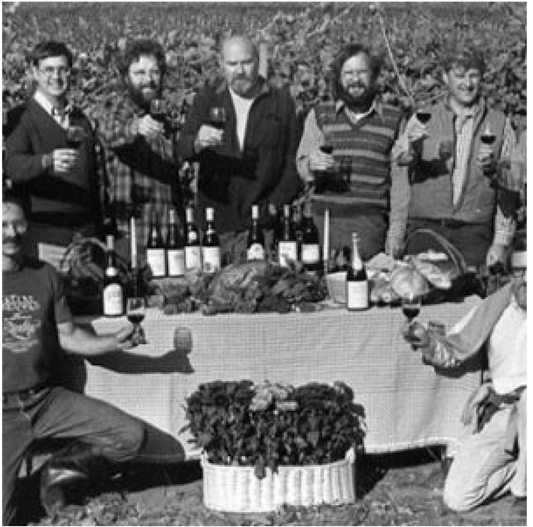 Who We Are
Founded in 2005 by Ben Christiansen, Waterford Wine & Spirits has grown to become a jumbled extended family of wine professionals, sommeliers, wander-lust imbibers, garagista winemakers, second-career cashiers, cheerful shelf-stockers, and a few lovingly named mascots. Wine lovers all, they are almost always willing to share a glass.
But most important to Waterford is our clients: Over years of doing business, our clients have become our friends and our drinking buddies (and sometimes, fellow team members). We value you most of all, for guiding our stores, shaping our selection of wines, and furnishing our livelihood. Waterford couldn't exist without the amazing collection of clients who surround us.